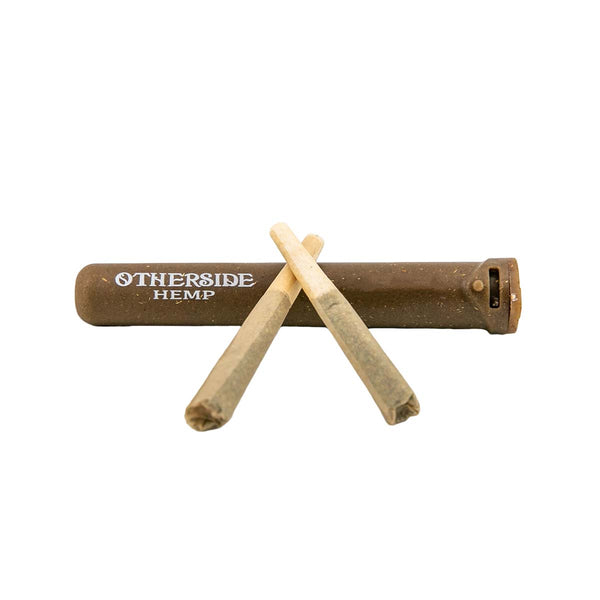 Our prerolls are made with organic natural brown papers filled with our award-winning high CBD outdoor. 
Each tube contains 2 three-quarter gram prerolls. Our tubes are constructed from 100% hemp plastic and manufactured by Sana Packaging.
BaOx - OTTO II X Hindu Kush
This Sativa-dominant hybrid is a farm favorite! With a 74 day flowering cycle, this one was a late finisher, but soo worth the wait! This particular phenotype was bred by Triangle Hemp and they knocked it out of the park. These juicy buds have a Sweet, earthy nose with a touch of citrus followed by skunky blast. By far the smoothest and tastiest smoke on the farm, its no wonder this one got the best reviews. Coming in at over 22% CBD, this powerhouse is both stimulating and relaxing. Enjoy!
Effect: Focus
22% CBD