Immune Support Elderberry Serum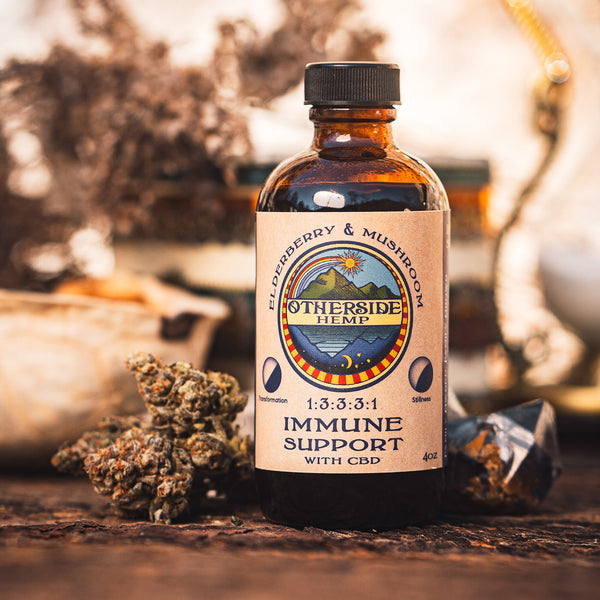 Immune Support Elderberry Serum
Our Immune Support Serum is hand-crafted following an ancient tradition in small batches. The process for this medicine started with prayer on the New/Dark Moon, then was "cooked" on the Transformation Moon, and completed simmering on the Stillness Moon; one full lunar cycle. This imparts the qualities of positive change being absorbed deep into the body and soul. Stillness and rest are crucial for strengthening the immune system. Thus, the healing properties of CBD, Mushrooms (Turkey Tail) and Elderberry can transform the body, mind and soul.
Special handling of this serum was necessary because Sambucus (Elderberry) is considered an elder in the plant kingdom. Following this elder protocol ensures this product is the best available and, without which, Sambuca's healing properties cannot be absorbed properly. The finished medicine was "baptized" by Hurricane Sally rain water under the Wisdom Moon. This shows respect for an elder (Elderberry). Elderberry was also the first and last ingredient in the formulation.
May this medicine support and transform all who take it towards healing.
Contains Fresh-Foraged Sambucus, Trametes Versicolor (turkeytail mushrooms), Hemp Flower, Sandy Mush Honey, Glycerin, Moon Rain Water and Prayers.
4oz bottle
To view the COA for this product, click here.