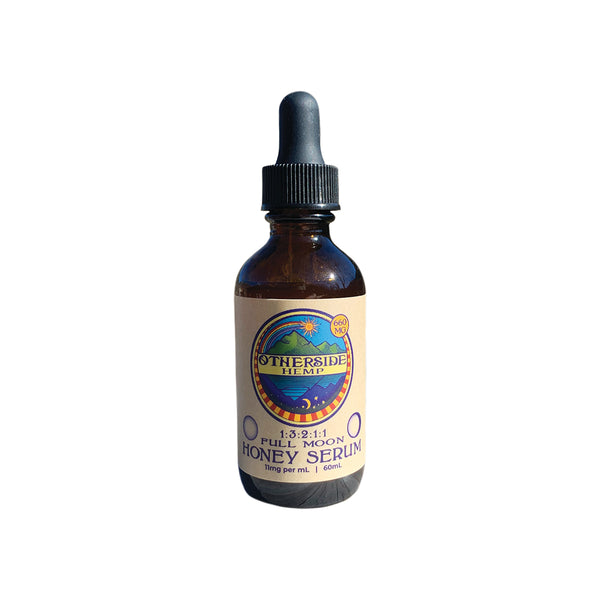 Our Full Moon Honey Serum is from an ancient recipe handed down by a Mexican-Guatemalan Curandera (Traditional Medicine Person.) It begins on the New Moon with prayers and then depending on its intention, the physical medicine-making starts on a specific moon phase and ends when its done. Anywhere from 1 to 3 moon phases is the usual "cooking time." The total process ends on the Wisdom Moon, ensuring the final blessing of the ancient ones.
This 1:3:2:1:1 batch blesses you with the power of the Full Moon light to heal. It ends with Joy/Gratitude for its work in your body and soul.
Contains Water, Plant Glycerine, Sandy Mush Honey, Hemp Flower, Moon Majia.
660mg concentration
60mL dropper bottle
To view the COA for this product, please click here.