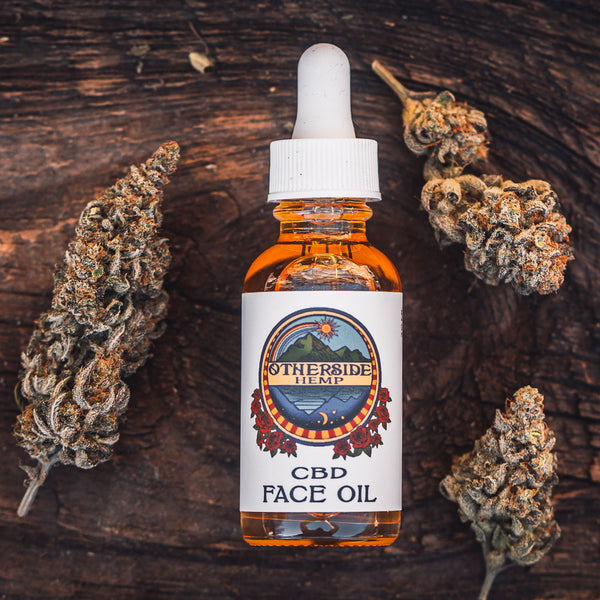 We are so excited to offer this magical skincare to our community! Formulated for our family, by our family, we knew this was just too good to keep secret. The power and harmony of just three potent ingredients; Organic Rose Hip Oil, CBD Distillate and Rose Geranium come together beautifully to improve skin quality and effectively treat many common skin issues.
Rose Hip Oil is easily absorbed by the skin and has the ability to treat dark spots and lessen the appearance of scars, balance oily skin and treat blemishes. The benefits of this alone are immense only to be amplified by the power of CBD which is also a powerful anti-aging agent, rich in antioxidants, anti-inflammatory, effective eczema treatment, helps with acne and can effectively treat Psoriasis. We stirred in rose geranium for its aroma therapy properties that support emotional well being as well as its ability to promote healthy circulation and soothe redness.
We enjoy indulging in the best ingredients to create an apothecary that is simple and straight-forward. Our CBD Face Oil is a skincare product that will find many uses in your medicine cabinet and also makes a great gift for your skincare junkie friends!
30mL
To view the COA for this product, click here.