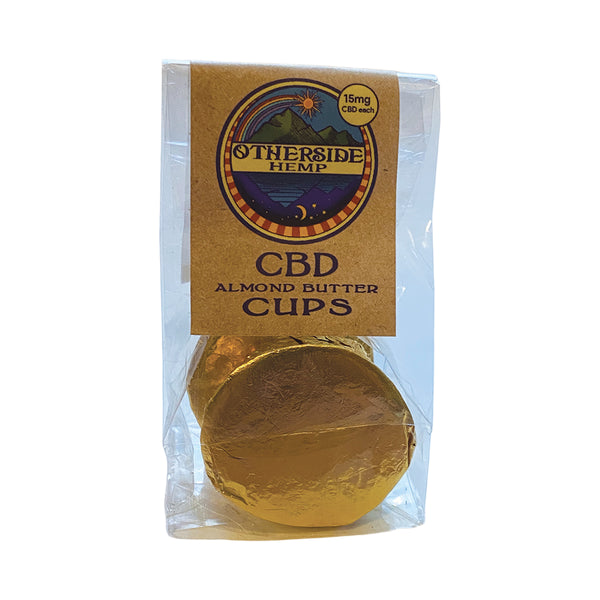 These CBD Almond Butter Cups are on another level! Hand-crafted with all organic ingredients by our friends at Silvermoon Chocolates. Ceremonial-grade Cacao combined with our very own Full Spectrum Hemp Extract makes for an amazing stress-melting experience of the mind, body and spirit! Enjoy!
Contains 2 Chocolate Almond Butter Cups. Each chocolate contains 15mg of CBD.
Ingredients: Unroasted Cacao, Coconut Palm Sugar, Vanilla Bean, Himalayan Crystal Salt, Cinnamon.
Filling: House-Made Stoneground Raw Almond Butter, Maple Syrup, Himalayan Crystal Salt, Full Spectrum Hemp Extract.
To view the COA for this product, Click Here.